If an you (as an employee) are injured on the job, then the employer – or their insurance company – must pay compensation to you (the employee).
Workers' Compensation Lawyer in Omaha, Steve Howard frequently lectures on issues around workers' compensation. He has testified in the Legislature on bills and helped shape the law through litigation and appeals. Here is what Steve usually tells prospective clients:
Workers' compensation is generally a set of laws that provide that the employee cannot sue the employer for being negligent and the employer does not have to pay that employee as if it were negligent. It is a no-fault system of compensation and came into effect over a century ago as a grand bargain between labor and management. With the industrial revolution, workers were being killed and wounded and burned and maimed, and, through the labor movement, employers were being held liable. This was swept away by the enactment across the nation of workers' compensation.
Contact a Workers' Compensation Lawyer in Omaha
Workers' compensation essentially provides for three sets of benefits. There is medical care, weekly indemnity or compensation, and vocational rehabilitation.
The medical, hospital, therapeutic, pharmaceutical, chiropractic, and related bills reasonably necessitated to treat the injury should be paid in full, with no cost to the worker. These are not bills to be paid by health insurance but rather by the employer's workers' compensation coverage. Mileage to and from the visits is to be paid. The care should cost the worker nothing. If the workers' compensation claim is denied, it is acceptable to have health insurance pay the bills but the court will ultimately decide if the bills are to be repaid.
Weekly checks for temporary and for permanent disability are based on a somewhat complicated formula. Steve Howard will explain as this system of payment, called indemnity, is all driven by calculations, formulas, charts, and schedules. Every case is different but still died to a rigid calculation factoring in wages, time off of work, ability to work, and whether the injury is scheduled or non-scheduled.
Vocational rehabilitation is available when a worker cannot return to their previous employment. It can involve retraining, going to school, on the job training, or job placement. Steve Howard has numerous clients over the years who successfully complete vocational rehabilitation and qualifies for a second career.
There is a statute of limitations for bringing a workers' compensation claim. Do not wait. You have rights. You will never know them without seeking legal counsel. This is not a system to try to navigate without knowledge. Often Steve Howard will review a case, offer some thoughts or guidance, and never actually represent the worker. If the worker is already being paid, a healthy legal checkup can make a big difference and you pay Steve Howard nothing just to meet and talk.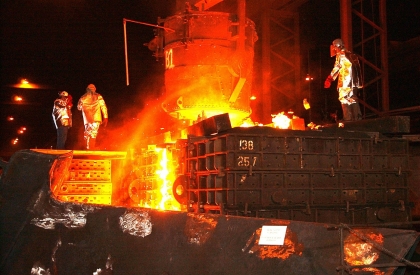 Some other general advice about workers' compensation includes the following:

Do not assume your doctor knows how you got hurt
Always give a thorough history of where your pain came from. Your mind is thinking, "I just want to get better. I just want this pain to go away." The doctors, nurses, therapists, and technicians are thinking the same thing. Later on, if no one thought to discuss when and how the pain came on, it will appear to a judge that work may not be the actual cause. Even if you think that the health care providers should already know this is a work-related injury, it is helpful to repeat the date of injury, the mechanism of injury, and the name of the employer and nature of the work. There is a big difference between saying, "my back hurts" versus "my low back is still hurting from when I picked up that 40-pound box working for the packing house on October 12, 2018." A good medical history is key and the more it is repeated, the more persuasive it can be. It is also important that your doctor understand your job, your duties, and what causes you trouble because of your injuries.
When you need a Workers' Compensation Lawyer
Call Steve Howard for a free consultation (402) 281-4680
Tell your doctors what is wrong with you
It is extremely important that you as the patient discuss all of your injuries with your doctors. Unless the doctors know about your injuries and symptoms, you run the risk that you may not be properly treated and your medical records may be inadequate to support your compensation claim. Many times a traumatic accident will cause a person to have multiple injuries. Months later, the one that did not hurt as much on day one will be the one that the worker carries with them the rest of their life. For instance, a client fell from a high scaffold and suffered broken ribs, a blow to the head, and aches and pains up and down her body. The doctors and the family were so focused on the very painful rib fractures and possible closed head injury that no one really said or did much about her spine. She was hurting from head to toe and the most urgent conditions and injuries became the priority. After her ribs healed and she was cleared of any concerns about a permanently closed head injury, her low back problems persisted. Of course, the defense argued to the judge that she did not complain about her back when she came in. They must have magically appeared from nowhere while she was convalescing. Those low back entries only appeared later in the chart. Fortunately, she did tell her providers that she really hurt head to toe and the low back just never did heal up like the rest. They believed her but it would have been easy for the doctors to give no opinion since it just was not mentioned in the chart. We were successful in that case and it was just another lesson in the importance of giving full and detailed health histories. Tell the providers about all symptoms. The law sometimes punishes the stoic and a thorough discussion with each visit of what is wrong is key to good care and fairness in the process.
Keep track of medical mileage
You are entitled to recover mileage to and from medical appointments at a rate per mile established by the Nebraska Workers' Compensation Act. The same is true in Iowa. Keep track of the dates you go to the doctor, hospital, or therapist, your round trip miles traveled, and the identity of the healthcare provider seen. Do this for all medical visits. It adds up quickly. For 2019, the Nebraska mileage reimbursement is 58 cents per mile. If you travel 100 miles, they owe you $58.00. If you travel 1000 miles, it is $580.00. It is tax-free. It is your right. If you cannot travel, you may qualify for a cab or uber or some other means of transportation. The benefits are not generous so be sure to receive all the benefits to which you are entitled.
Be honest about prior injuries or illnesses
Because of the current computerized sharing of information between insurance companies and in the discovery phase of litigation, it is highly probable (and fair) that the workers' compensation insurance company will learn of any pre-existing injuries or illnesses. By not acknowledging past (or subsequent) injuries or conditions, your employer may make you out to be a liar or a faker regarding the seriousness of your injuries thereby compromising your ability to recover benefits. Nebraska law allows for recovery due to an aggravation of a pre-existing condition. Well settled workers' compensation law has long recognized that a preexisting condition which is aggravated or lit up by a new event is a compensable claim (meaning it is the same as an injury to a worker without pre-existing conditions) even if the same event at work would not have resulted in any injury or permanent condition in the absence of the preexisting condition. In Nebraska, this is known as the Heiliger Doctrine from 1990 specifically provides:
"…a workers' compensation claimant may recover when an injury, arising out of and in the course of employment, combines with a preexisting condition to produce disability, notwithstanding that in the absence of the preexisting condition no disability would have resulted…"
The point is that you were healthy enough to labor for your employer prior to being hurt. A pre-existing condition never helps the case but is not uniformly fatal to the case. Steve Howard can explain further.
Contact us for a free Workers Compensation case evaluation
Be sincerely interested in returning to work
Workers' Compensation is generally a very poor substitute for a job. You will never be fully compensated for your injuries for any permanent disability that may result. As your lawyer, I can only recover for you what the law permits. It is my belief that workers' compensation benefits in Nebraska and Iowa are, in many ways, not adequate. If your case proceeds to trial, the Judge (Nebraska) or Deputy Commissioner (Iowa) will take into consideration your motivation to return to work and your credibility in determining your entitlement to benefits including weekly payments.
Light Duty
A common occurrence in a workers' compensation case is an offer to return to light-duty work. Insurers, employers, and their nurse case managers vigorously lobby doctors for releases to light-duty work. The employer will often then offer accommodation that may or may not be within the restrictions from the physician. We will never tell clients to go to work or not to go to work. It's not fair to direct you to go to work where you may be required to perform duties outside your restrictions and limitations. Inappropriate return to work can slow your recovery or even cause a new injury. We will likewise never tell you not to go to work. We will simply try to explain what happens when this situation is presented.
By not working where the employer claims it can accommodate, you run the risk that the trier of fact will later determine that light-duty work was available and the reason for being off work is not the company's fault but your fault. Judges do look favorably upon attempts to return to work. We certainly don't question anyone's work ethic. A Judge or deputy can decide that the supposed accommodation to light duty was not appropriate, was not made in good faith, and award you benefits for that period of time when the employer thinks you should be working but is not earnest in offering the accommodation. Just as we never give advice on health care because we are not doctors, the decision to go back to work is yours. You should simply know that Judges tend to reward those who at least make an effort but have the power to award weekly benefits for those periods when the light-duty accommodation is not genuine and appropriate. If you try to go back to work and it fails, you should return to the doctor and explain why the work was not within your abilities. By attempting a return to work, even if it fails, you can look your Judge or Deputy in the eye and explain how you tried. This is a grey area in many cases. There is no "one size fits all" answer when this comes up.
Do not skip scheduled medical appointments.
Medical appointments are made for a reason. If you skip your scheduled medical appointments, not only may your health suffer but your workers' compensation case may likely suffer as well. If you must miss, call the doctor's office and tell them why you cannot make the appointment and attempt to reschedule. Even in a blizzard, when all other businesses are closed, often the doctor is in and you can never assume they are not there waiting for you. A "no-call/no-show" looks bad at trial. It alienates you from your providers. There may be legitimate reasons for missing. We have clients that are out of work and do not have dependable transportation. We have clients that rely on others for assistance. Other medical issues arise as do personal events such as funerals, emergencies, and such. The point is that you should make every effort to attend your appointments but immediately call to explain and reschedule if you cannot attend. Lawyers, adjusters, employers, and (most importantly) judges are skeptical of individuals who claim to be hurt but are not attending 100% of their health care visits. It sends the signal that either the person does not want to improve or maybe is not really with a serious condition to start with. Do not let that appearance happen to you.
Inform your employer of any injuries as soon as possible
Nebraska law requires that the employer either have actual knowledge that you have received a work injury or that you notify them as soon as possible after its occurrence. You must also advise your employer that you believe the injury to be work-related and how it occurred. Lack of notice can be an absolute defense, regardless of the severity of the injury. If you are hurt, tell your supervisor right away. In a perfect world, you would do so in the presence of a reliable and credible witness. Tell that supervisor of all of your injuries. Your employer is not supposed to retaliate against you. Do not succumb to the pressure of the employer to keep the workplace officially injury-free. That looks nice on some message board but will not make your body feel a bit better.
Seek appropriate legal advice
Questions will occur from time to time during the course of your workers' compensation case. If you have hired Steve Howard or some other lawyer to give you legal advice, that can only be done with effective communication.
Workers' Compensation Lawyers should not give medical advice
We cannot and shall not give medical advice. Regarding medical care and treatment, do what you and your doctor and family feel is best for your health. We are not qualified to make health care decisions.  A lawyer will be asked about whether to have surgery or injection. Those are questions for the doctor. The lawyer should only advise the effect on the case and the rights of the worker.  Keep your lawyer advised of your medical and employment status. It is important that your lawyer is kept aware of the doctors you are seeing and the work you are performing. These are key matters in most workers' compensation cases. If your doctor refers you to a specialist for testing, examination, or medical attention of any kind, the lawyer needs to know that information. Any information you receive from any third party including insurance companies, billing statements from your medical providers, or any documents at all relating to your workers' compensation claims should be immediately shared with the lawyer. That is part of the service.
Payment of medical expenses
Supply your health care providers with the workers' compensation claim and contact information.  Even if compensability is denied, and the employer or insurer denies it is work-related, the best practice is to request it be first billed to workers' compensation and that you supply the claim/contact information. Health insurance, Medicare, or Medicaid should only be used after workers' compensation refuses to pay. Those non-workers' compensation payors may be utilized only after the workers' compensation effort is exhausted. It may be tempting to simply try to use health insurance, Medicare, or Medicaid but the first effort should be to use the workers' compensation coverage to pay for a workers' compensation claim. It is acceptable to utilize Medicare and Medicaid and group health coverage with the understanding that all third-party payors shall almost certainly request and be entitled to reimbursement upon settlement or trial.
Don't talk about your case
Just don't. References to lawyers, lawsuits, and legal matters tend to make their way into medical and other records. Clever defense counsel may use these statements to make it appear your only concern is money. Don't discuss your workers' compensation case with others.
. . . and don't post about your case
Social media such as Facebook, Twitter, and other websites and electronic communications are open to the public. Courts have ordered employees to give up their Facebook passwords. Cases have been ruined because the injured person talked, blogged, or posted about their case in one of these places. Lawyers and insurance companies routinely look for these things online. Never discuss your case, your lawyers, your injuries, or anything else relevant to your claim. Do not show attorney letters to you nor formal emails to anyone. Keep all of this very private until the case is complete. Saying the wrong thing can only harm or destroy your case and cost you money. Some clients are tempted to share letters or emails from their lawyers. In the past, clients have on rare occasions taken in such correspondence to their doctors or employers. The letters then are subject to subpoena and may fall into the hands of the opposing lawyers. That may hurt your case and would constitute a waiver of attorney-client privileged communications.
Deadlines
Lawyers cannot control most deadlines. deadlines in the law are mandatory and unavoidable. When we tell you something needs to be accomplished by a certain date, please make that task your highest priority. Lawyers cannot turn back the clock. The law can be very unforgiving. Do not delay. Meet all deadlines. Justice delayed is justice denied.
Stay in touch
If you move, call, and tell us. If you change telephone numbers, call and tell your lawyer. If you are going to be gone on an extended leave, call and report that.
E-mail Communication
We encourage that you communicate with us by e-mail when convenient. It is often quicker and more efficient. That does not mean, however, that all communications are always secure. We wish to warn you that there is always a risk of interception through the use of a computer or other device, or an email account, to which a third party may gain access. If you think your accounts or your computer devices are at heightened risk or have been hacked, please avoid e-mail communication. If you have any questions at all about the risk of interception or feel that you may be more vulnerable in such communication, let's speak personally about that. We are obliged to keep confidential communications secret. We intend to fulfill that duty.
Contact us today for a free workers Workers' Compensation evaluation