Personal injury law allows you (an injured plaintiff) to get compensation when someone else's negligent or intentional act caused you (the plaintiff) harm.
Omaha Car Accident Lawyer
Perhaps the most important item to know of is your deadline. Nebraska's four-year statute of limitation (or Iowa's two-year statute) against the adverse driver is crucial to remember. There are exceptions to a car accident statute of limitations. These can make the time limit longer or shorter. If against the government, such as a political subdivision, county, city, agency, or the State of Nebraska, it is shorter. Besides, a mandatory claims process is involved as a prerequisite to even filing to go to court. In a wrongful death case or death of the adverse motorist, the deadlines are again different. If the injured victim is a minor child or person suffering from certain inabilities, the timely filing of a lawsuit, the period can be longer. Every case is different and Steve Howard can explain the law as it applies to your situation.
The takeaway here is that the correct lawsuit must be filed in the correct court against the proper defendant(s) or all claims against the driver and that person's insurers or employer (and even claims under your uninsured motorist and underinsured motorist insurers) are forever lost.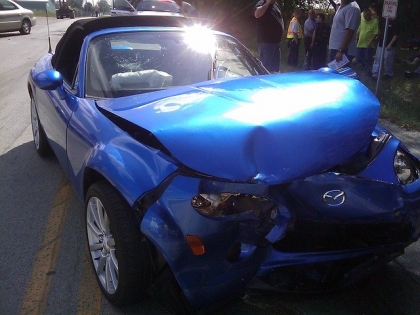 You should talk to a competent car accident lawyer about these critical matters. Tall to a lawyer that has experience with personal injury car accident cases.
Car accident lawyer, Steve Howard, does not charge a fee to meet and talk about a case.
And unlike most lawyers, Steve encourages potential clients to speak with more than one law firm before retaining him as counsel. Hiring a lawyer does not automatically mean the case goes to court. Most cases do not. Most lawyers settle cases. But if you hire a lawyer who never goes to court and never litigates cases, the insurer will likely try and get you to settle for much less.
Have you been in a car accident? Know your rights with Steve Howard Law
Health insurance companies will most often resist Nebraska's "made whole" doctrine, which provides that you must be made whole before the subrogation/reimbursement interest is enforceable. Unless the adverse driver has very high liability insurance limits, group health insurers should, in the end, compromise their claimed interest to either zero or well below its sums paid. The exception is with ERISA cases. These are details Steve Howard can explain when he meets with you personally. 
As against the adverse driver and the underinsured motorist coverage, your measure of damages for health care expenses is the originally charged amount and not the sum paid by some other payer or accepted by the providers. What a third-party payer funded is irrelevant to the fact finder. 
The Sound Nebraska public policy makes clear that negligent drivers (as with negligent corporations or anyone) ought not to receive a windfall due to a responsible victim having personal health coverage. You are entitled to not just what out of pocket you have. The trial court should receive as evidence the total sum of bills incurred, not what was paid by someone else.
Car Accident Insurance Claims 
Generally, the car accident client is best served by first utilizing health insurance to pay health care bills, with automobile insurance medical payments coverage to pick up balances for co-pays and deductibles. When Medicaid or Medicare or workers' compensation has paid health care expenses. It is necessary to account for their interests in any settlement. Again, with good lawyering, these sums can be reduced, but when it comes to the government, do not expect to let them go unpaid. You risk losing the coverage and other negative consequences from not repaying Medicare or Medicaid what they are due. It also does not help the taxpayers, so check with your lawyer on these crucial matters.
The goal is in almost every case is to maximize the amount coming in and minimize the sums paid out. Steve Howard Law has the experience and expertise in this complicated process of protecting the rights of injury victims in car accidents. 
If you believe you have a case and need a car accident lawyer, contact Omaha car accident lawyer, Steve Howard today for a case evaluation.